What are the Best Rolex watches in 2022?
First, let's take a look at Rolex. It's undoubtedly one of the most well-known and recognisable trademarks in the world, and it's surely the most well-known watch brand, but the trademark that simply speaks for excellence, luxury, and exclusivity is as complex as they come.
With a wide array of features and aesthetics, each Rolex has a distinct position in the company's extensive collection. So, which Rolex watches do we think are the best?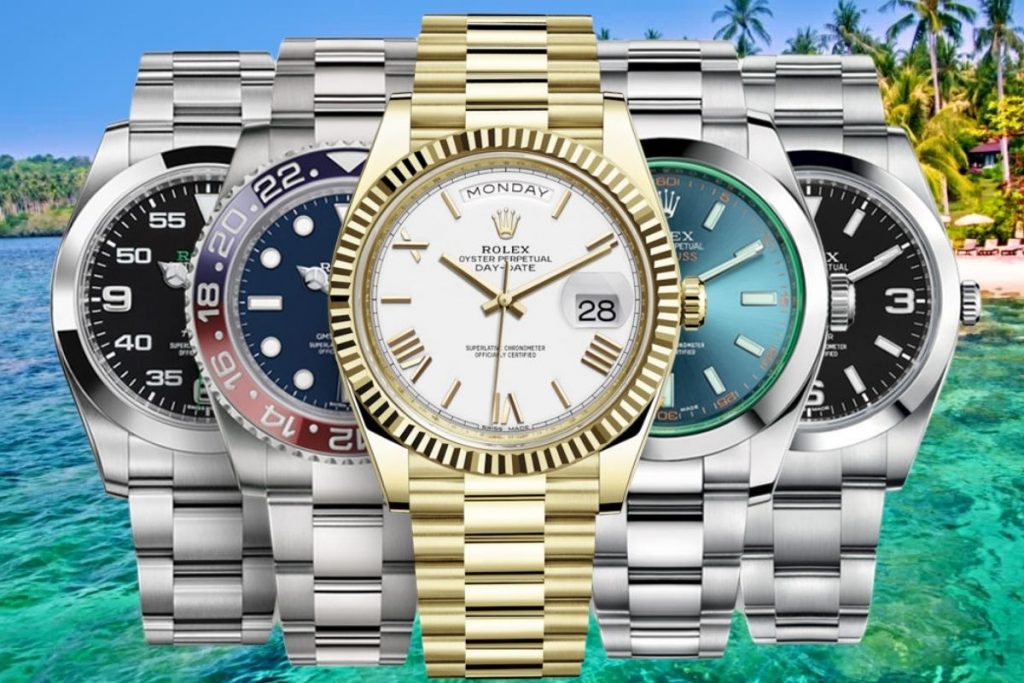 Saudi Luxury is supported by visitors. We may earn a commission when you buy with our links.
Rolex Submariner
As a symbol of exploration and victory, the Rolex Submariner is a must-have for any diver. At the time of its debut in 1953, the Submariner was the first watch to be watertight to 330 feet. The Oyster case on more recent models has been subtly changed, making them waterproof to a depth of 1,000 feet.
The large luminescent hour markings on the face of the watch make it easy to see in the dark. The Submariner has a classic look thanks to its graduated rotatable Cerachrom bezel and Oyster bracelet, making it one of the most recognisable and sought-after Rolex models to this day.
---
Rolex Datejust
The Rolex Datejust is a timepiece that has stood the test of time and is a true classic. Featuring a date bubble over the date display, the Datejust wristwatch debuted in 1945 as the first to include an automated changing date function.
The Rolex Datejust has served as a model and source of inspiration for countless other timepieces because of its impeccable design, functionality, and mechanics. The Datejust, on the other hand, is largely regarded as the most important watch in the history of horology.
---
Rolex Daytona
Rolex's steel Daytona is one of, if not the, most popular collections. There have been reports of waiting lines exceeding ten years! However, this was not always the case.
It was the Rolex Daytona that would sit on the shelf of the watch store and be sold at a discount, even if that was a very long time ago. Now, you'd be lucky if you could get your hands on one from an authorised dealer, and you'd be paying more than double retail for it.
Those with a penchant for speed and driving will find this to be the best tool watch. You won't regret adding one of them to your collection because to its three subdials.
---
Rolex Oyster Perpetual
Oyster Perpetual is based on the Rolex Oyster, the world's first water-resistant watch, which was introduced in 1926 by Rolex. As the most basic and straightforward Rolex timepiece, the Oyster Perpetual is focused solely on telling the time with clarity and precision.
In addition to its appearance, the Oyster Perpetual is distinguished by its self-winding Perpetual movement. As a result of the perpetual motion mechanism created by Rolex in 1931, there is no need to wind the watch. It is a true classic because of its ageless design.
---
Rolex Air-King
A little-known truth about Rolex is that company was founded in London before migrating to Geneva in the 1920s. When Rolex launched the Air-King in 1945 to honour British WWII pilots, they were aware of this fact.
When it was first introduced, it was one of the few Rolex models that hadn't changed in size since its inception, and it was meant to be read when flying at high altitude. While this feature is unlikely to be of much use today, the watch's striking black on white face and highly detailed numbers make it extremely beautiful and usable.
It's also an Oyster Perpetual, which means it's one of the more affordable models in the Rolex line, which is an added advantage. As a result, the Rolex Air-king is one of the more popular Rolex timepieces.
---
Rolex Yacht-Master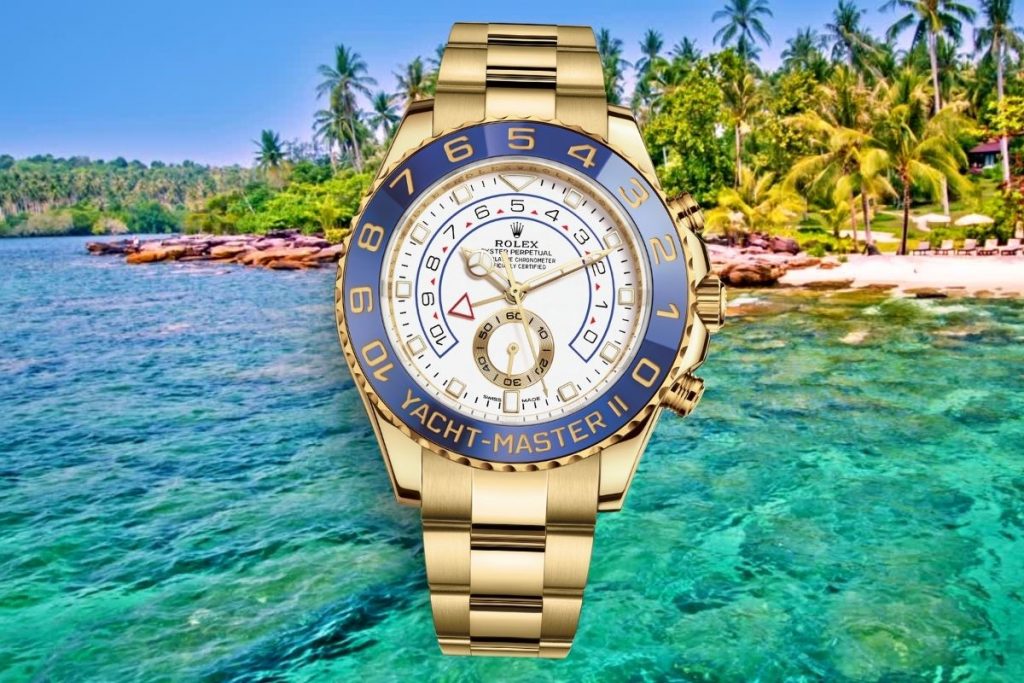 The Yacht-Master I and II are based on Rolex's close connection to sailing and open water, which influenced their design. As a tribute to Rolex's sailing legacy, Yacht-Master was introduced in 1992. Women's models were introduced in 1994, just a few years after the first model debuted.
The Rolex Yacht-Master II racing chronograph offers a programmable countdown with exact synchronisation, enabling for the precise timing of a race. Timepiece's bezel and pushers are inspired by racing yacht winches, and its whole design is nautically inspired.
---
Rolex Sea-Dweller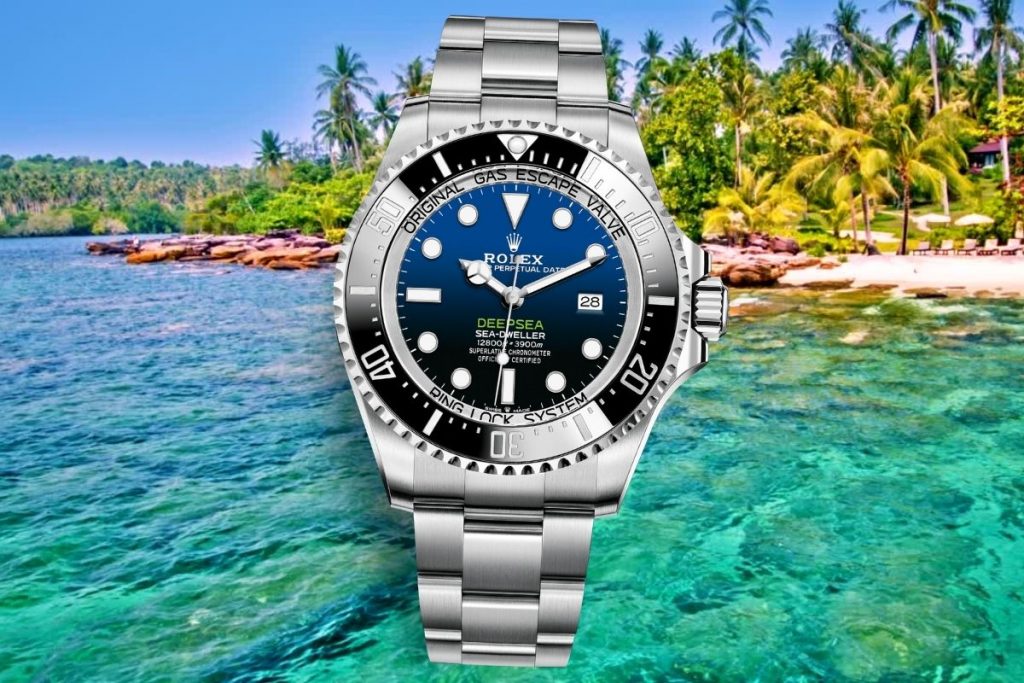 The Rolex Sea-Dweller is a diver's watch built to withstand the rigours of the deep. Rolex's Deepsea watch is water-resistant to 12,800 feet, while the Sea-Dweller is water-resistant to 4,000 feet, thanks to years of collaboration with expert divers.
Hour markers and luminescent hands give the Sea-Dweller a distinct blue glow for legibility in dark underwater situations, making it the timepiece of choice for deep sea professionals and adventurers.
---
Rolex Day-Date
This elegant Day-Date, introduced in 1956, impressed many with its capacity to show both the current date and which precise day it was. Today, the watch is available in a variety of styles, including 18k Yellow Gold. The President bracelet is a term given to the timepiece because of its association with the aristocracy. The casing of the classic wristwatch is 40 mm in diameter and has a gold bezel with flutes.
It also includes a champagne-colored dial with diamond-accented hands and hour markers. The self-winding 3255 calibre movement powers this stylish and sophisticated timepiece. Due to its high level of refinement and comfort, many powerful men now consider this beautiful timepiece their go-to Rolex.
---
Rolex Explorer
With a stainless steel Oyster bracelet, the Rolex Explorer is both stylish and long-lasting. It is also self-winding to ensure maximum convenience and has a stainless steel casing with a white dial that provides unparalleled clarity and reliability. Fixed bezel made of stainless steel with 24-hour marks to distinguish between day and night.
By virtue of its shapely markers and luminescent hands, this watch is truly deserving of the Explorer moniker. Because it is water-resistant, the watch is great for swimming, but you should be careful not to go deeper than 100 metres, which even the most ardent explorer would find difficult. The watch, of course, is a stunning luxury watch in and of itself.
---
Rolex Milgauss
With the help of a Rolex Milgauss, scientists can keep up with the intense magnetic fields they encounter in the course of their job. The Milgauss, developed by Rolex in 1956, is resistant to magnetic fields up to 1000 gauss, while other watches are affected by fields of 50 to 100 gauss.
Especially distinctive is its second hand, which features an orange electricity bolt. It was in 2007 that Rolex introduced a scratchproof green sapphire crystal for the Milgauss, giving the crystal a distinctive green hue.
---
Conclusion
You should know by now that Rolex timepieces remain highly sought after for many years, if not decades, after they are first introduced to the market. As a result of this, there's always a Rolex to fit your personal style, taste, and price range on the market in Saudi Arabia.
It's fair to say that Rolex has it all, whether you're interested in the mechanics of sophisticated timepieces or simply want a luxury watch to cherish for years to come. For the past 100 years, the brand has kept its position as the most recognisable watchmaker in the world.
Rolex is a high-end, premium-quality watch that will keep its value and, in some cases, grow in value and provenance with time.