Watches aren't all made equal. In fact, some are in a class all their own. Luxury timepieces are more than just fashion accessories; they're wearable works of art that combine exceptional craftsmanship with a fashionable look.
It's easy to see why the names Rolex evoke such strong emotions in watch lovers and the general public. So, if you're seeking a wristwatch that's both fashionable and functional, you can't go wrong with the world's most prestigious watch labels. These brands are renowned for their high-quality designs and exact manufacture. They exude elegance and grandeur.
We've compiled a list of the top luxury watch companies to keep an eye out for…
1. Audemars Piguet
In the realm of high-end watches, Audemars Piguet is a household name. Jules-Louis Audemars and Edward Auguste Piguet designed the AP watch in Switzerland's Jura Mountains' Vallée de Joux, and it is now worn by celebrities like Arnold Schwarzenegger, Jay-Z, and James LeBron James.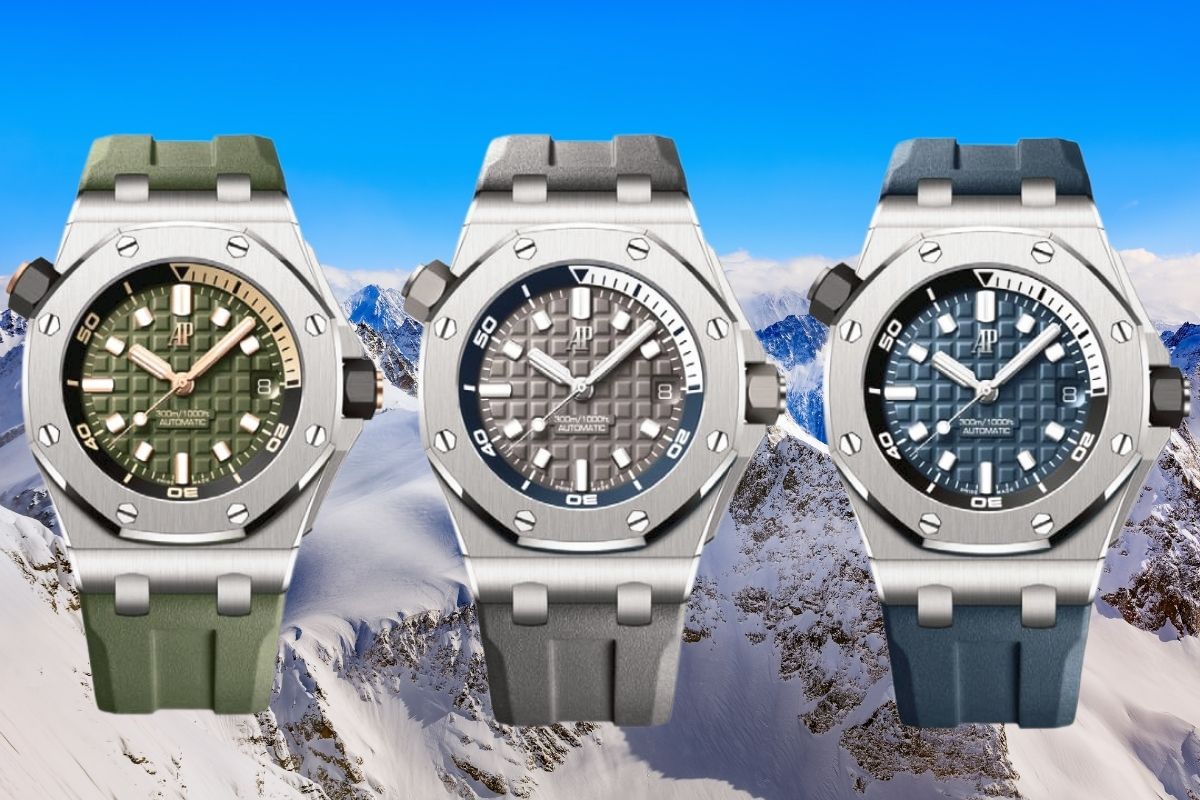 The Royal Oak model was what put AP on the map as one of the most successful watch companies in the world. It was the first stainless steel sports watch to be marketed as a luxury wristwatch when it was initially introduced in 1972, bringing together style and durability for the first time.
The Shah of Iran was the first person to purchase a Royal Oak. Since then, it's grown into the company's signature model, beloved by both men and women.
Audemars Piguet may not be as well-known as Rolex, but it provides something different to those who want to wear it: a sense of exclusivity that comes only from being a little off the beaten path.
An AP watch is a true expression of artistry and ingenuity. In contrast to many other watch companies, AP is equally concerned with the flawless finishes, elaborate designs, and eye-catching engravings as it is with the precision and longevity of their timepieces.
Audemars Piguet's independent character makes it a seductive alternative to more well-known brands, and the company's line of luxury mechanical timepieces appear original, adventurous, and fully modern.
For those who wish to show off their status as a true Haute Horlogerie enthusiast, an AP watch in KSA is sure to be the right choice.
Key Facts
Founded: 1875
Founder: Jules Louis Audemars and Edward Auguste Piguet
Country: Switzerland
Brand Value in 2021: $1.04bn
Est Revenue in 2021: $1.73bn
Most Popular Audemars Piguet Watches
2. Vacheron Constantin
Vacheron Constantin is the oldest operating watchmaker in the world, having been founded in 1755.
This high-end watch brand has a long history of making high-quality watches which are visually stunning, going back 265 years.
Traditional styles can only go you so far. Therefore Vacheron Constantin continues pushing the boundaries of creativity and technology, and it never ceases to offer extraordinary luxury timepieces that owners will treasure forever.
Because of this, only a few Vacheron Constantin timepieces are ever made. Each one is handcrafted with the utmost care and attention, as well as giving the brand a level of uniqueness that can only be achieved via rarity. Being a proud owner of a Vacheron Constantin is like to being granted membership in an exclusive club.
Do not rely solely on what we say. The Hallmark of Geneva, the pinnacle of fine watchmaking craftsmanship, can be found on every Vacheron Constantin timepiece.
That Napoleon Bonaparte wore Vacheron Constantin timepieces is also worth noting.
Key Facts
Founded: 1755
Founder: Jean-Marc Vacheron
Country: Switzerland
Brand Value in 2021: $876.3m
Est Revenue in 2021: Unknown
Most Popular Vacheron Constantin Watches
3. Patek Philippe
Patek Philippe is certainly among the top 3 most renowned Swiss watch companies of all time, and it has become synonymous with luxury.
The company was started in 1839 and has remained in the Stern family ever since. It is the last remaining Genevan family-owned independent watch manufacturer. Patek Philippe can keep their distinct personality because of this continuity of ownership. The company is serious about the extent to which it can express its unique vision.
Indeed, Patek Philippe's unique approach to design has made the swiss watchmaker one of the world's most renowned watchmakers.
Watches made by Patek Philippe are regarded as some of the greatest in the world because of their decades of experience and horological understanding. Patek Philippe watches are unique because a master watchmaker has meticulously handcrafted each element. Watches like the mechanical chronographs from Patek Philippe demonstrate the brand's prowess with complexities. These are among the most expensive timepieces available from the company.
But while the brand is proud of its 177-year history, the corporation is also forward-thinking and progressive, integrating its expertise with cutting-edge technology and equipment.
Additionally, the business collaborates with artisan craftspeople to create one-of-a-kind models that become some of the most sought-after watches on the market.
Another factor contributing to the brand's popularity is the fact that fewer than one million Patek Philippe timepieces have been produced since the company's founding in 1839. That's a small number, and their rarity makes them highly sought-after.
Patek Philippe's name has become synonymous with excellence and reliability because of its relentless pursuit of perfection. Making it a prime choice for any affluent watch lover in Saudi Arabia.
Key Facts
Founded: 1851
Founder: Antoni Patek & Adrien Philippe
Country: Switzerland
Brand Value in 2016: $2.04bn
Est Revenue in 2021: $1.7bn
Most Popular Patek Philippe Watches
4. Blancpain
Blancpain timepieces have a dizzying array of mechanisms, including perpetual calendars, tourbillons, carousels, and chronographs—an almost incomprehensible level of precision.
Blancpain's workshop makes just 30 watches per day. As a result, the Swatch Group's Blancpain brand has been elevated to the absolute top of the luxury watch market by virtue of its extremely limited supply.
Traditional Swiss watchmaking is unsurpassed, and Blancpain continues to follow these roots. As a result, a Blancpain timepiece is devoid of any computerised components. All Blancpain watches are fitted with silicon balance springs as a final touch. Additionally, magnetic resistance is improved, thus increasing its performance and precision.
Blancpain's watches are set apart from the competition by their lavish use of decorative adornments. Aside from the more traditional etchings and miniature portraits in enamel, new materials such as Japanese shakud, an old metal alloy, and binchtan, a sort of charcoal, are used in ornamentation.
High standards of horology and watchmaking tradition are important to Blancpain, which prides itself on the company's rich history. In addition, the organisation places a high priority on innovation. Blancpain is well-known for the Carrousel Volant Une Minute and the annual calendar with the GMT function that it has created.
Investing in a Blancpain watch is not an indulgence, but rather an excellent long-term investment that will serve you well for many years to come.
Key Facts
Founded: 1735
Founder: Jehan-Jacques Blancpain
Country: Switzerland
Brand Value in 2021: Not Known
Est Revenue in 2021: Not Known
Most Popular Blancbain Watches
5. Chopard
Chopard's timepieces are known for their modern and quirky designs, making them ideal for those with an eye for fashion. Chopard is the luxury watch brand you need to know about if you want your wrist to be the centre of attention with one of their dress watches when you're out.
When Chopard was founded in 1860, the company was primarily known for producing ladies' and men's watches. The company has expanded its product line to include high-end jewellery for affluent customers.
Chopard's Happy Diamonds Line, one of the company's most coveted and identifiable collections, debuted in 1976 and quickly became an instant hit in the watch business.
The brand hasn't stopped releasing stunning timepieces since then, either. Consider the Imperiale collection: delicate and airy, yet sturdy and long-lasting.
Check out the L'Heure du Diamant line if you're looking for a sparkling timepiece. These magnificent timepieces are the height of luxury. There can be no doubt that this is a diamond-studded time.
However, a Chopard watch is more than just a piece of jewellery. There are movements with a 65-hour power reserve in the LUC collection giving it extensive longevity when on the move.
Mille Miglia, for example, was created as a result of a relationship with Italy's Mille Miglia race. Another option is the brand's new Alpine Eagle collection, which takes its inspiration from the mountains and is engineered to have the tenacity and resiliency of a hawk.
Take a look at Chopard's Classic Racing watches for an example of the brand's proven ability to achieve great precision and performance in its timepieces.
I highly recommend checking out Chopard's collections if you want a top-of-the-line luxury timepiece that's highly sought after by people in the know. Wearers of a Chopard timepiece receive a watch that is filled with features and one that is aesthetically pleasing.
Key Facts
Founded: 1860
Founder: Louis-Ulysse Chopard
Country: Switzerland
Brand Value in 2015: $730m
Est Revenue in 2021: Not Known
Most Popular Chopard Watches
6. IWC Schaffhausen
When looking for a luxury timepiece, it's tempting to get caught up in the nitty-gritty of the mechanics and the intricate internal mechanisms. As long as your final product is visually appealing and it's a good fit for your sense of style, then it's undoubtedly a success.
IWC Schaffhausen timepieces are rare luxury items that combine immaculate functionality and great design in a single piece.
Florentine Ariosto Jones, a Bostonian, founded the International Watch Company (IWC) in 1868. The firm made a name for itself by combining cutting-edge American manufacturing methods with the artisanal know-how of Swiss watchmakers of the old school. As a result, what happened? World-class watches with both style and reliability.
IWC Schaffhausen is located in the east of Switzerland, where hydropower generated by the Rhine River is used to power the company.
IWC Schaffhausen's dedication to sustainability is a significant advantage for eco-conscious customers. Being the first luxury watchmaker in Switzerland to publish a sustainability report in accordance with the Global Reporting Initiative Standards.
But if the timepieces themselves don't satisfy the required criteria, then it's all for nought. We're fortunate in that they absolutely do.
IWC Schaffhausen offers the finest of global watchmaking to your wrist by utilising cutting-edge technology to deliver the highest level of precision and by blending this unparalleled engineering with the efforts of progressive designers.
Pilot's watches, Portugieser, Ingenieur, Aquatimer, Da Vinci, and Portofino are all IWC watch families. Every day, athletic and artful watches are all part of this collection. They're sure to get people talking.
IWC timepieces are a perfect blend of style and endurance. An IWC watch is undoubtedly a market leader thanks to its effortless elegance and unparalleled quality and precision.
Key Facts
Founded: 1868
Founder: Florentine Ariosto Jones
Country: Switzerland
Brand Value in 2015: $823.5m
Est Revenue in 2021: Not Known
Most Popular IWC Watches
7. Rolex
Rolex is the most well-known watch brand in the world. The brand has become synonymous with opulence and exclusivity in the industry. It's not only about wearing a watch when you're a Rolex owner. Power and grandeur are conveyed through this. People continue to buy Rolex watches despite the global dominance of the Apple Watch. There is an excellent explanation for this.
With decades of horological experience and technical know-how, Rolex uses its classic collection, dive and yacht-master watches, and other Swiss timepieces to create high-quality masterpieces that owners can cherish for the rest of their lives—and pass down to their children.
When it comes to the most extreme corners of the planet, Rolex watches have been successfully worn to most of them. A Rolex isn't simply a regular luxury watch, and here is confirmation of that.
The Oyster model was the first waterproof watch patented by the company. In 1945, they released the world's first self-winding watch. Another example of Rolex's dedication to daring and courageous is that James Bond is a devotee of the brand's timepieces – being worn in several Bond movies over the years.
The company takes great pleasure in the quality of its products and services, which it strives to constantly improve to provide a consistently high level of service to its loyal consumers. Rolex is a brand that stands out in a world of disposable fashion and mass-market materialism. In fact, the value of Rolex watches can increase over time. Rolex is a great investment, as evidenced by our Investment watch list and the backstory of each model's design.
As one of the world's leading luxury watch brands, Rolex has few rivals in terms of recognition and demand.
Key Facts
Founded: 1905
Founder: Hans Wilsdorf and Alfred Davis
Country: Switzerland
Brand Value in 2021: $9.5bn
Est Revenue in 2021: $5.2bn
Most Popular Rolex Watches
8. Ulysse Nardin
Look no further than Ulysse Nardin if you want a luxury watch brand that has its sights set on the future. This watch company is always the first to embrace new technology and pioneer new strategies to revolutionise the way we keep time today.
The company first came to prominence as a manufacturer of exceptionally accurate marine chronometers, which quickly became popular amongst navies throughout the world.
Guinness Book of World Records named Ulysse Nardin's Astrolabium Galileo Galilei as the world's most functional watch in 1985 after its debut. It had 21 functions, including tracking local and solar time, the orbits of the sun and the moon, and the locations of the major stars.
Next, in 2001, came the Freak, a watch with one of the most outlandish designs ever. Once released, demand for this one-of-a-kind Ulysse Nardin watch surged. Since that time, other variations have been released.
There are approximately 4,300 awards and medals for the brand now. There aren't many brands that can compete with Ulysse Nardin when it comes to accuracy and personality.
Key Facts
Founded: 1846
Founder: Ulysse Nardin
Country: Switzerland
Brand Value in 2015: $340m
Est Revenue in 2021: Not Known
Most Popular Ulysse Nardin Watches
9. Jaeger-LeCoultre
For a high-end wristwatch that's sure to draw attention, you should start by examining the Jaeger-LeCoultre line.
When it comes to ingenuity, Jaeger-LeCoultre is the go-to name. In fact, JLC has invented more than 1,200 calibres and 400 patents, a tribute to its cutting-edge design capabilities.
Consider, for example, the company's Reverso line of watches, which launched in 1930 at the height of the Art Deco era. Thanks to its iconic rectangular shape, it's a horological classic and the ideal unisex timepiece.
And what about the Grande Complication, the world's most intricate timepiece, which is rightly called? Calibre 101, the world's tiniest mechanical movement, is also made by the business.
Many high-end watchmakers take great pride in upholding and honouring the industry's traditions. However, this approach can come off as a little stale and out-of-date at times. JLC is a more forward-thinking option because of its well-deserved reputation as one of the industry's most innovative and imaginative watchmakers.
Despite this, the brand is still highly regarded, and the 1,000 Hour Test ensures that each watch is of the highest calibre. It's an internal certification programme that comprises movement testing before and after the watch's shell has been attached to the movement. The rear of a JLC watch bears the 1,000 Hour Control inscription, which signifies that the watch has undergone a rigorous testing process.
Having a Jaeger-LeCoultre watch on your wrist shows that you're a serious luxury watch fanatic. If you're lucky, you'll get a warranty of up to eight years from the manufacturer.
Key Facts
Founded: 1833
Founder: Antoine LeCoultre
Country: Switzerland
Brand Value in 2015: $714m
Est Revenue in 2021: Not Known
Most Popular Jaeger-LeCoultre Watches
10. Panerai
Traditional yet forward-thinking, Panerai watches are a household name in the watchmaking industry because of their distinctive aesthetics. In particular, the diving watches made by Panerai, with their enormous cushion-shaped frames, are stunning.
The Radiomir and Luminor, two of Panerai's most popular watches, have been modified multiple times to take advantage of new technologies. Retaining that unmistakable Panerai vibe, this timepiece's look has remained essentially unchanged.
The radium-based powder used to illuminate the dials of the Radiomir was revolutionary when first used in 1938. A tritium-based luminescent substance, on the other hand, was used to create the Luminor
The Luminor became a sought-after Panerai watch after movie stars wore it like Sylvester Stallone and Arnold Schwarzenegger, who wore it in their films.
Submersible Eco Pangea Tourbillon GMT is a collaboration between Panerai and explorer Mike Horn to commemorate the 70th anniversary of the Luminor.
Key Facts
Founded: 1860
Founder: Giovanni Panerai
Country: Italy
Brand Value in 2012: $128.78m
Est Revenue in 2021: Not Known
Most Popular Panerai Watches
11. Piaget
The thicker the watch, the more expensive it is likely to be. The majority of individuals are looking for a less intrusive watch, more minimalistic and less noticeable on the wrist. Piaget accepted the task.
Piaget is well-known for inventing the first ultra-thin watch movements. With the company possessing both the thinnest automatic watch and the thinnest manual wind watch in the world. Piaget is renowned for its minimalist designs when it comes to horological elegance.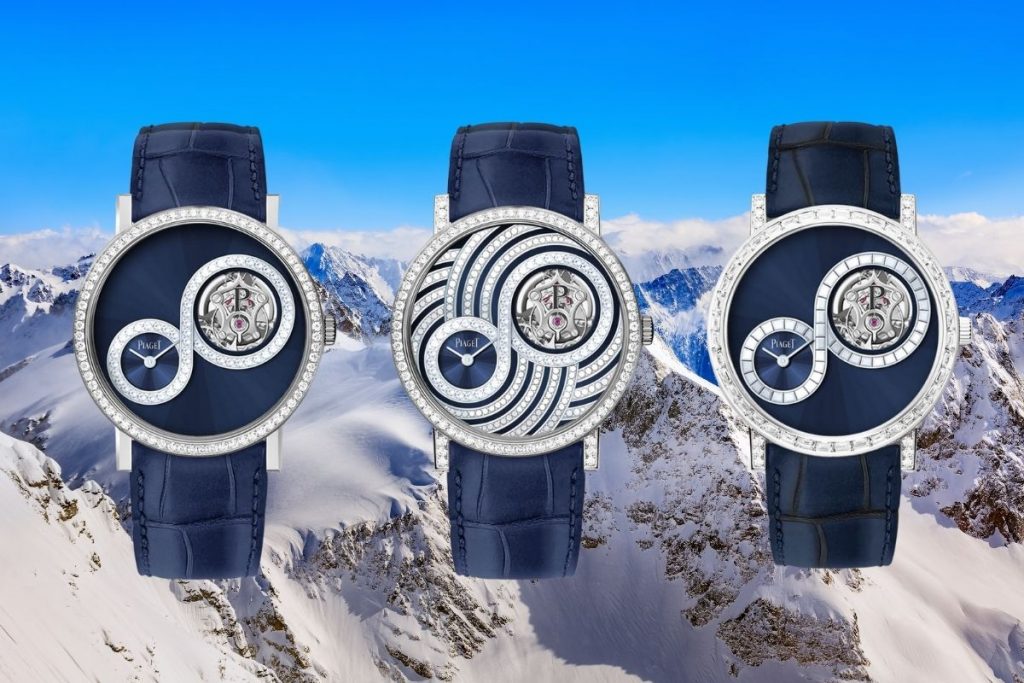 The fact that Piaget also creates jewellery in addition to timepieces may account for the company's intrinsic sense of aesthetics.
This embrace of powerful and unique design is what makes Piaget watches so exceptional. When designing their timepieces, Piaget pays equal attention to the outside aesthetics and the inside workings. Piaget watches are less well-known than Rolexes, but it doesn't mean that they are any less famous.
But wait, there's more. Additionally, Piaget is widely regarded for their attention to detail and precision engineering, essential to delivering faultless micro-mechanics on this scale. When it comes to watches, the Piaget brand shows that they may be more than just a timepiece; they are also a testament to human creativity.
Throughout its 140-year existence, Piaget has demonstrated exceptional artistry, propelling it into the top 20 list of the world's most prestigious watch companies. Piaget has a timepiece to suit your needs, whether you're searching for something to wear on a special occasion or something you can wear every day.
Key Facts
Founded: 1874
Founder: Georges Edouard Piaget
Country: Italy
Brand Value in 2012: $649m
Est Revenue in 2021: Not Known
Most Popular Piaget Watches
12. Cartier
It's possible that the word "jewellery" comes to mind when hearing "Cartier." Cartier was, after all, the king's jeweller. However, this well-known designer got his start in the watch business.
In reality, nowadays, Cartier's luxury watches are some of the most highly regarded on the market, and the company has been a key player in the watchmaking business for many decades.
Cartier is often associated with tradition and heritage; after all, it is something of an institution historically. However, the brand is always looking to upend the status quo and explore new frontiers. The company's top watchmakers use cutting-edge techniques like gold granulation and grisaille enamel in their technologically advanced watchmaking studio.
As a result, Cartier's creations are known for their uniqueness and ability to stand out in a crowd. Many people consider the 'Tank' watch line from this manufacturer to be the most famous.
With the vast number of collections available, you are sure to find a Cartier watch to match your personal preferences.
Key Facts
Founded: 1847
Founder: Louis-François Cartier
Country: France
Est Brand Value in 2021: $8.16bn
Est Revenue in 2021: Not Known
Most Popular Cartier Watches
13. Breitling
Military officers, pilots, and astronauts often favour Breitling timepieces. These timepieces are meant to be worn on the most crucial of occasions. For example, the Breitling Emergency contains a distress beacon and finder.
There are many other Breitling models to pick from if you don't require something as radical as that in your daily routine. The Exospace B55 is one of a few smartwatches made by the company, specifically designed for aerospace professionals.
Breitling is also known for designing the slide rule bezel, originally used by aviation professionals to measure flight time and fuel requirements. On top of all that, in 1969, the company released its first self-winding chronograph.
Breitling is a watchmaker that is continually raising the bar. For starters, the SuperQuartzTM movements in all Breitling electronic timepieces are ten times more accurate than the industry norm.
Breitling is the place to go whether you're an adventurer, a fan of extreme sports, or if you just want a high-quality watch.
Key Facts
Founded: 1884
Founder: Léon Breitling
Country: Switzerland
Est Brand Value in 2016: $388.5m
Est Revenue in 2021: Not Known
Most Popular Breitling Watches
14. Omega
For nearly two centuries, Omega has provided the finest timepieces to discerning horologists and watch connoisseurs.
It has been to the North Pole, to space, and to the depths of the ocean. As a result, it has established itself with a reputation as one of the world's leading timepiece manufacturers.
In 1885, Louis Brandt & Fil, a tiny Swiss village-based firm, introduced its first serially produced calibre, the 'Labrador.' They were the first to create a minute-repeating watch in 1892. As a result of the Omega caliber's success in 1894, they renamed themselves Omega Watch Company.
Since then, Omega's success has not slowed. There are a number of precision records that Omega watches have broken. Omega won the gold medals in all six divisions of the Geneva Observatory Trials in 1931, dubbed the "Olympics of Watchmaking."
Buzz Aldrin wore the Omega Speedmaster Professional on the moon, making it the first watch to ever be worn there. Even now, the vast majority of American astronauts insist on donning only an Omega Speedmaster.
It has a long and distinguished history. Do you still need more proof that an Omega timepiece is a timeless classic? Elvis Presley, the King of Rock 'n' Roll, and President John F. Kennedy both wore them.
An Omega watch is a perfect choice if you're looking for high performance and a classic look all in one. Your hunt for a high-end timepiece could be over here, thanks to a well-known name and high-quality standards.
Key Facts
Founded: 1848
Founder: Louis Brandt
Country: Switzerland
Est Brand Value in 2016: $3.98bn
Est Revenue in 2021: Not Known
Most Popular Omega Watches
15. Tag Heuer
Tag Heuer's slogan, "Don't crack under pressure," maybe the finest way to identify the brand. It's a beautiful representation of the company's mission to push the boundaries of what is possible continually.
TAG Heuer is all about breaking the rules, being adventurous, and forging new paths in watchmaking because of its intimate ties to motor racing.
Due to its celebrity endorsements, the brand has gained a younger and more fashion-conscious following. TAG Heuer, on the other hand, continues to make high-quality timepieces.
One of the most sought-after TAG Heuer timepieces is the Aquaracer. In addition to its sporty appearance, this shoe is incredibly durable. It's one of the best dive watches on the market and can be worn to a depth of 1,000 feet in the ocean.
It's one of the more affordable luxury watch brands on this list, making a TAG Heuer an excellent choice for people seeking a high-end wristwatch.
Key Facts
Founded: 1860
Founder: Edouard Heuer
Country: Switzerland
Est Brand Value in 2016: $826.76m
Est Revenue in 2021: Not Known
Most Popular Tag Heuer Watches
16. Hublot
A Hublot watch is all about combining different styles. Various materials are used in the brand's designs, including metals, rubber, leather, ceramics, and fabrics.
There are several eye-catching and distinctive timepieces produced by the brand. Hublot is a pioneering force in watchmaking because it combines centuries-old craftsmanship with cutting-edge engineering and production practices.
Limited and special edition Hublot watches are some of the most sought-after on the market; anyone with a taste for the bling will be drawn to models with diamond bezels and other precious metals on them.
The Big Bang line from Hublot is obviously recognisable, but if you're looking for something that screams luxury, go no further than the bright Rainbow and Paraiba models.
Additionally, Hublot is well-known for its ties to major professional sports. FIFA World Cup 2010 and 2014 were both timekeepers for the company, which has endorsed some significant football clubs over the years. In addition, Hublot was named the Official Watchmaker of Formula 1 in 2010, and many timepieces inspired by the sport have been produced over the years.
Key Facts
Founded: 1980
Founder: Carlo Crocco
Country: Switzerland
Est Brand Value in 2016: $434m
Est Revenue in 2021: Not Known
Most Popular Hublot Watches
17. Montblanc
Montblanc's writing pens have made the German luxury goods company famous. However, the company has recently dabbled with watchmaking—and has done so with remarkable success.
In 1997, the first Montblanc timepiece was unveiled. Even by the standards of most high-end watch manufacturers, that's somewhat recent. Montblanc makes up for its inexperience with creativity and elegance.
From the cutting-edge flair of the Timewalker series to the opulent Summit, Montblanc's master artisans work tirelessly to provide an extraordinary range of timepieces in a variety of styles.
As a result, Montblanc watches blend ancient Swiss watchmaking techniques and cutting-edge technological advances. Montblanc is today regarded as one of the most refined watch manufacturers, offering timepieces for both men and women.
A Montblanc luxury watch is an object lesson in flawless design and exemplary craftsmanship, whatever the style.
Key Facts
Founded: 1906
Founder: August Eberstein
Country: Germany
Est Brand Value in 2015: $1.53bn
Est Revenue in 2021: Not Known
Most Popular Montblanc Watches
18. Richard Mille
The RM 001 Tourbillon was Richard Mille's first foray into the world of watchmaking in 2001. Even so, it has already established itself as a market leader for premium watch brands.
Richard Mille created the company in Les Breuleux, Switzerland, with Dominique Guenat to fulfil his aim of creating the watch of his dreams. High-end products are the company's speciality, and their craftsmanship has won them a worldwide following.
Key Facts
Founded: 2001
Founder: Richard Mille and Dominique Guenat
Country: Switzerland
Est Brand Value in 2021: Not Known
Est Revenue in 2021: Not Known
Most Popular Richard Mille Watches
RM 11-03 McLaren
RM 40-01 McLaren Speedtail
RM 055 Bubba Watson
RM 052 Skull
RM 35-02 Rafal Nadal
19. Seiko
Wearers of a Seiko watch get a rare treat: a high-end luxury timepiece of exceptional quality that is also reasonably priced. It is a pleasure to see Seiko in the horological scene, delivering high-quality, excellent value timepieces.
Seiko is also the first Japanese brand to make it onto our list. The firm, founded in 1881 in Tokyo, makes watches for men and women, but it is best renowned for its dive watches, which are among the best available right now.
One of the first quartz watches to be developed the Seiko Quartz Astron, which was introduced in 1969. Additionally, they're responsible for the Seiko Astron, the world's first GPS-powered solar timepiece.
Seiko is the luxury watch brand to talk about if you want a wide range of options, a guarantee of quality, and a commitment to cutting-edge design.
Key Facts
Founded: 1881
Founder: Kintarō Hattori
Country: Japan
Est Brand Value in 2021: Not Known
Est Revenue in 2021: Not Known
Most Popular Seiko Watches
Prospex
Presage
Astron
King Seiko
Coutura
20. Tissot
Their slogan is "Innovators by tradition." This pretty much sums up Tissot's approach.
Even though it seems contradictory, the tagline expresses the brand's commitment to both the rich history and cutting-edge modernity of watchmaking. In addition to adhering to traditional watchmaking methods, Tissot also strives to break new ground and inspire innovation through its watches.
Tissot, the official timekeeper for the NBA, the Tour de France, and the European Rugby Champions, places a high value on accuracy. It is estimated that each mechanical movement has an average of 100 pieces.
Its creative endeavours do not stop at the world of timepieces. It was on Glacier 3000 that Tissot became the first company to name a suspension bridge connecting two summits.
Excellence should be made available to everyone, says the brand's mission statement: They are therefore more affordable than many other high-end male watch manufacturers while still offering immaculate mechanics and high-end design.
Key Facts
Founded: 1853
Founder: Charles-Félicien Tissot
Country: Switzerland
Est Brand Value in 2016: $916m
Est Revenue in 2021: Not Known
Most Popular Tissot Watches